Meet the Team: Simon Owen
Simon Owen, Director of Building Services, has been recruiting since 1998 within the Building Services, Facilities Management, Energy Management and Sustainability sectors.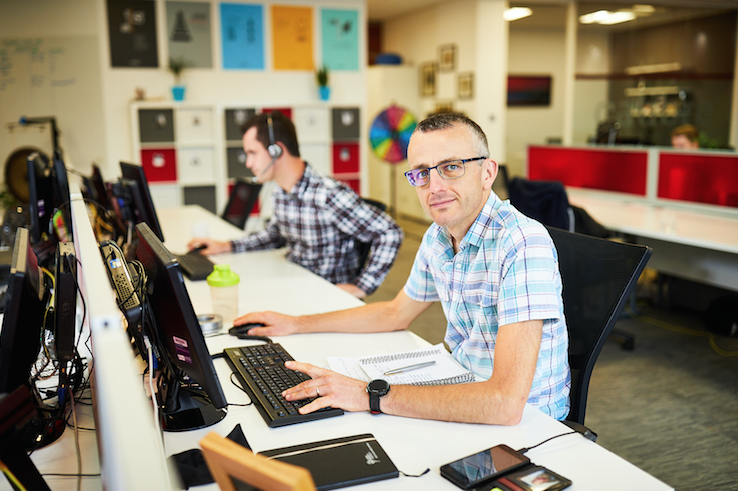 We wanted to give you a little bit more information about our Simon, and when we caught up with him in a short but sweet Q&A style interview, here's what he had to say…
What would your clients say about you?
Persistent, honest and reliable (I hope!)
Do you have any advice for anyone who wants to get into recruitment?
Think about your motives; what do you want from your career? What do you think recruitment is? Can you ride the rollercoaster of a role where your success is reliant on the decisions of other people? It isn't an easy career, but it is hugely rewarding!
What's the hardest interview question you have ever heard?
"Do you have any questions?" It is the most easily anticipated (every interviewer will ask it), but flummoxes so many people.
What are the most common mistakes you see job hunters make?
Apart from failing to prepare for the "Do you have any questions?" question, the other aspect where job hunters miss a trick is by not asking themselves "would I honestly appoint me to the role that I am applying for?"
When applying for a post you should really look to achieve at least 7 out of the 10 of the criteria for your application for it to be worth making. The other big thing is that some people can be very cagey when speaking with a recruiter about different motives and parts of their job search, which can result in the recruiter not being able to represent them most effectively; it's best to be completely open as a good recruiter will be able to advise on all aspects and help emphasize your assets to ensure the best outcome.
Your favourite guilty pleasure TV show?
I don't really watch a lot of TV, but if Fantomworks or Police Interceptors are on, it's not unknown for me to watch three or four on the bounce – especially if I'm doing the ironing...
Describe your perfect Sunday?
My perfect Sunday would be when I have the chance to cycle 100 miles or more on hilly roads with glorious scenery. This would then be followed up by a meatless Sunday Roast with my family - who needs meat when there are roast potatoes, cauliflower cheese, and Yorkshire puddings?
What's the song that gets you motivated in the morning?
Anything played loud! But my personal favourites would be: "Feel the love" by Rudimental and John Newman; "Let's get rocked" by Def Leppard; and "Sometimes" by Sound of Guns.
Describe your job in three words.
Personal, giving and rewarding.

If you're looking for a role in the Built Environment sector, Simon's expertise can support you in taking the next step in your career.
Connect with Simon on LinkedIn
Browse Simon's available jobs here