Umbrella Providers
Please see below Calibre's preferred list of Umbrella Providers: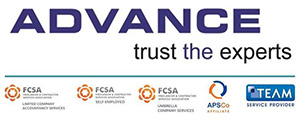 Advance
Website: www.advancecontracting.co.uk
Contact: Kari Hazelton
Email: kari.hazelton@advancecontracting.co.uk
Tel: 01244 564564

Giant
Website: www.giantgroup.com
Contact: Nam Cann
Email: nam.cann@giantgroup.com
Tel: 0844 3247760

Orange Genie
Website: www.orangegenie.com
Contact: Marvin Tuckey
Email: marvin.tuckey@orangegenie.com
Tel: 0845 0258457


Paysure
Website: www.pay-sure.co.uk
Contact: Glen Dibley
Email: glen.dibley@pay-sure.co.uk
Tel: 0161 9287189
Disclaimer
Calibre Search has a Preferred Supplier List (PSL) in place for the umbrella companies we work with.
Please note that we do not endorse operating through an umbrella company or encourage contractors to work via any one particular provider on our PSL.
It is the contractor's decision on whether they work through their own limited company, via an umbrella company on our PSL or PAYE. Anybody unsure should seek independent advice.
Our PSL is made up of umbrella companies which we believe meet the high standards we expect from a professional partner. They have all undertaken and passed compliance checking procedures which we deem to have satisfied our compliance checking but should not be considered to be equivalent to a full audit.
Calibre Search does not accept or assume responsibility for any demands, proceedings, claims, costs, actions, damages, losses, expenses or any other consequences, whether direct or indirect, arising from reliance upon any services provided by either entity.
Requirements for compliance on this subject are complex and change regularly. Our checks should not be considered a comprehensive audit or relied on by you or any third parties. We will not be liable for any claims, losses, costs, penalties or other liabilities incurred by you choosing an umbrella company on our PSL to work through.
Our specialists are out and out experts in the sectors they work in. They know what's happening in the industry, who the big players are and how to reach them. Tap into our network and get in touch to find out more.
For further information or to discuss your requirements, contact us on
0333 323 0733