Mission, Vision and Values
Our Vision
To be the 'go to' partner for our industries.
To be renowned as recruiters who do the right thing by the individuals they represent.
To be an employer that people aspire to work for.
Our Mission
CUSTOMERS
Our mission is to recruit the right way.
To us, this means we work in partnership with the individuals and
businesses we represent. We get to the bottom of your needs and come
up with the right solution for you.
We're not one hit wonders.
Success is when customers come back time and again, because they
value our service and trust us to do a great job.
PEOPLE
When our people thrive, our business thrives. We strive to build a culture
that motivates, inspires and supports our people as they grow. We enable
our employees to carve their own path and reach their professional and
personal goals.
Our Values
Do it right
We're down to earth, genuine people, who put honesty and integrity first.
We keep our promises, do what we say we will and tell it like it is.
Keep on it
Success doesn't happen by chance.
We own what we do, push ourselves to keep going, and create our own luck.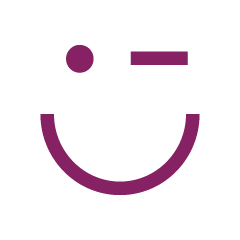 Enjoy it
Enjoying what we do, makes us good at what we do.
We build a great atmosphere, celebrate when things go right and make work a place we want to be.
Team Effort
We're ambitious for ourselves, but we achieve more together.
We work as one team, so we all succeed.
Evolve
Nothing stands still. We drive ourselves to learn, grow and develop so we stay at the top of our game.
We're a work in progress, always getting better.