Technology is making a real impact in the Built Environment sector and there is no sign of it slowing down. Check out these very impressive innovations in their early stages...
Igloo VR Systems
The current VR system can in some cases limit the opportunity for open and shared communication. The individual headsets mean that the experience cannot be experienced by a whole group. Well, Dwr Cymru Welsh Water's is changing this with their new virtual reality cave, or igloo. The igloo has been used by companies to provide cyber site visits for contractors, designers and clients.
A 3D Printed House…in less than 24 hours… for less than $10,000!
A Construction technology company ICON and non-for-profit New Story revealed their first version of a 3D Printed House in March this year. The 650 square foot house was ready to live in in less than 24 hours and the cost of the equipment cost less than $10000! With further development, the companies even said they would be able to get the costs down to $4000
This was an exciting step to a new way of looking at house construction and some have predicted that in just a few years we could see neighbourhoods of homes built from this method across the globe.
AirMeasure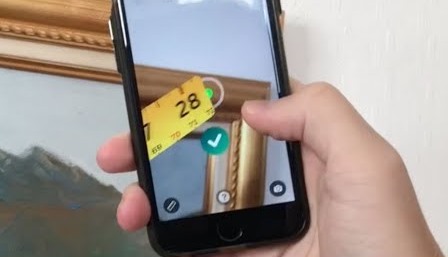 While AirMeasure may be on a slightly smaller scale than the other technological developments it remains an exciting and innovative piece of tech for the industry. AirMeasure uses augmented reality to create a virtual toolbox for construction workers. Loaded with features, the app helps users measure anything from small distances to far away points and heights. There are also additional tools that aid users with specialized tasks such as calculating a person's height, previewing virtual furniture in a room, adding laser levels to a wall or drawing in 3D space.
Recycled Carbon Fibre Permeable Pavement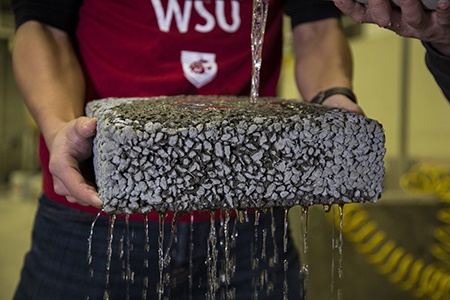 One of the biggest concerns facing industries and government in the 21st century is protecting the Environment. Water pollution and urban flooding have both been big concerns across the globe and concrete pavement has, in the past, played its part in making it worse. Now permeable pavements are being introduced to allow water to drain away, thereby controlling storm-water run-off. Using Carbon Fibre means the pavement is also more strong and durable. A win-win for civil engineers and the planet.
The Connected Construction Site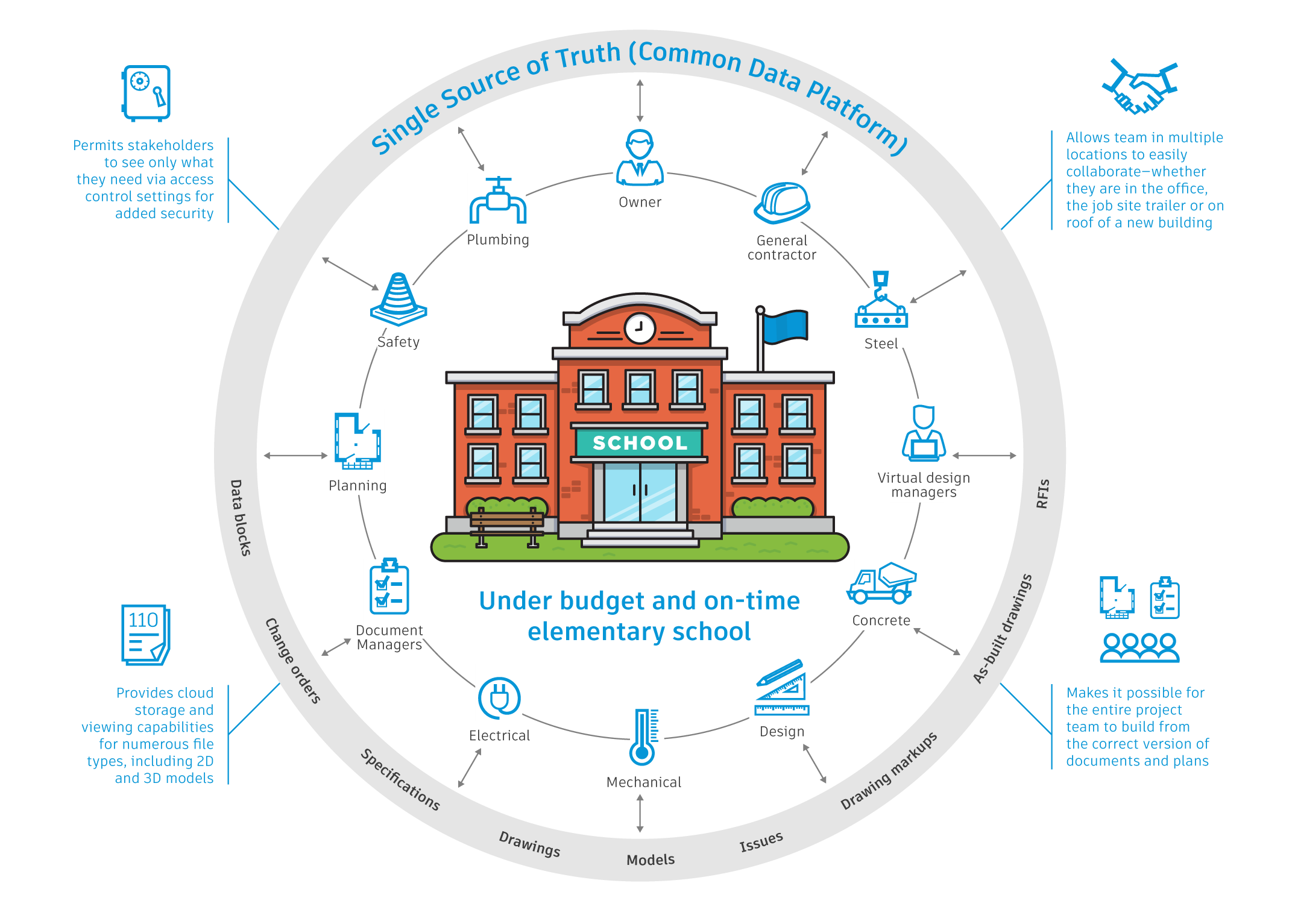 According to BIM 360, a disconnected workforce produces 'missed deadlines, costly rework, and a project that becomes famous for the wrong reasons'. Now through utilising new technologies construction companies can create a digital platform for work across the industry so that everyone has the most up-to-date plans, drawings and information. Think the Internet of Things but within one company.
The Robot Site Inspector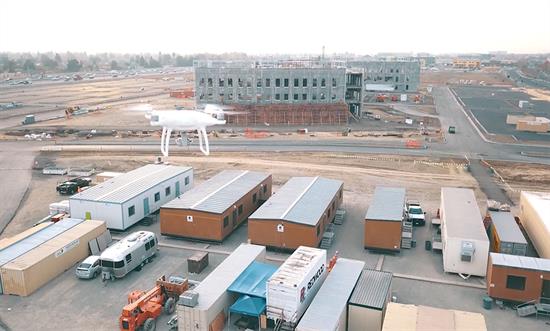 With a rover for internal inspections and a drone for exterior inspections, California based start-up DOXEL has introduced a pair of building inspectors that would be hard to argue with. The machines are equipped with high definition cameras and sensors, similar to those used by autonomous vehicles. They then analyse the data before reporting it back to the project teams.
Transparent solar panels
Unlike the current translucent panels, these panels are invisible to the human eye. They use organic salts to absorb light wavelengths. They could turn any surface into an energy absorbing surface and could be both environmentally friendly and designer-friendly. Industry experts are expecting the innovative technology to be hugely popular with designers and architects of the future.
Smart Crossings
You've heard smart cities now engineers are going more specific, creating smart crossings. According to consultants at Road Safety Analysis and Transport Research Laboratory, there is are least 20 accidents at pedestrian crossings in the UK every day.
The current crossing system has been criticised for being not-fit-for-purpose and therefore this new smart crossing could bring road safety into the digital age. The crossing prototype launched in South London recognises cyclists, cars and pedestrian and produces familiar graphics to manage the traffic.